China calls for cease-fire as war in Ukraine enters second year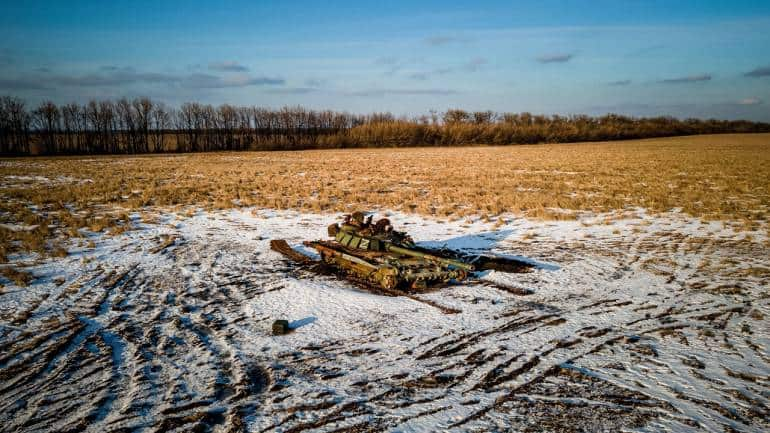 1 month ago
Moneycontrol
This aerial photograph shows a destroyed Russian tank sitting in a snow covered wheat field in Kharkiv region on February 22, 2023, amid Russia's military invasion on Ukraine. Photographer: Ihor Tkachov/AFP/Getty ImagesChina called for a cease-fire in Ukraine in a bid to portray itself as a neutral actor that can help end Russia's yearlong war. "All parties should support Russia and Ukraine in working in the same direction and resuming direct dialogue as quickly as possible, so as to gradually deescalate the situation and ultimately reach a comprehensive cease-fire," the ministry said. Ukraine and other countries are unlikely to view China as an impartial mediator to end a war that has killed tens of thousands of people and driven millions from their homes. The White House earlier warned Beijing against providing lethal aid to Russia after US officials revealed concerns about intelligence that China is considering doing so.
Continue reading...
Read On "Moneycontrol"
More News On "Moneycontrol"