Exit polls: Hung House in Meghalaya, clear majority in Nagaland, iffy in Tripura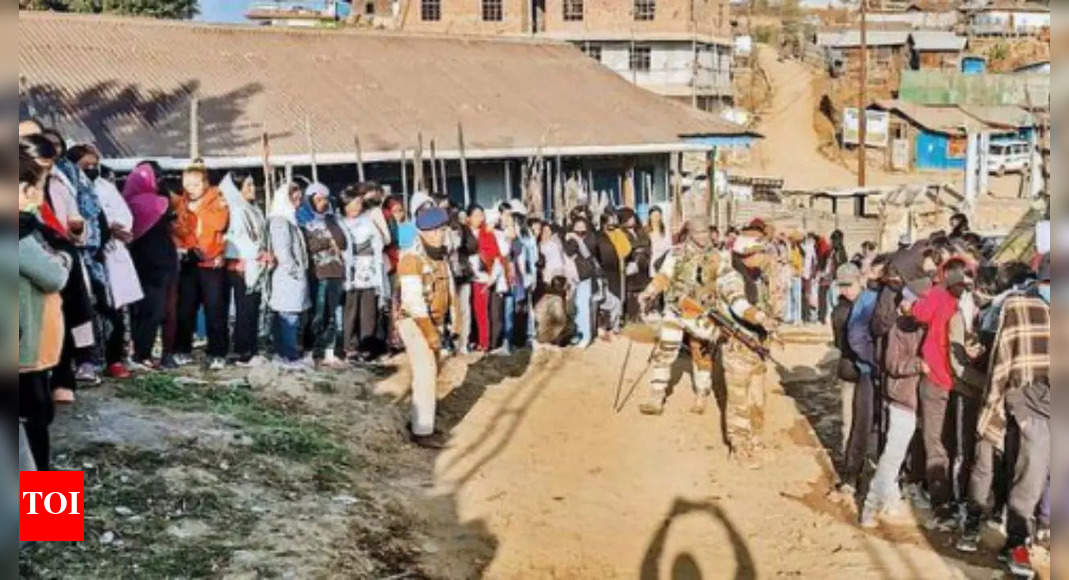 21 days ago
Times of India
It has given Left-Congress 21 seats and Tipra Motha 14.But IndiaToday-MyAxis has predicted that the BJP will get between 36 and 45 seats in the 60-member Tripura assembly and has given Left-Congress combine 6 to 11 seats with and Tipra Motha 9 to 16 seats.Tripura Congress leader Sudip Roy Barman said the exit poll results are not trustworthy. "The BJP will end up with a single digit. Also, it predicted 8-13 seats for Trinamool and 6-11 for BJP.In Nagaland, all pollsters have predicted on the same lines giving NDPP-BJP combine the edge. India Today-My Axis has given BJP 10 to 14 seats in Nagaland and Congress just one to two seats.Times Now has predicted 27-33 seats for NDPP, 12-16 seats for BJP, and 4-8 seats for NPF. While Zee News-Matrize has given 35-43 seats to NDPPBJP, it has also predicted 2-5 seats for the NPF and 1-3 seats for Congress.
Continue reading...
Read On "Times of India"
More News On "Times of India"