NEWS FROM PUNJAB STATE UNDER THE LEADERSHIP OF SH BHAGWANT SINGH MANN C.M.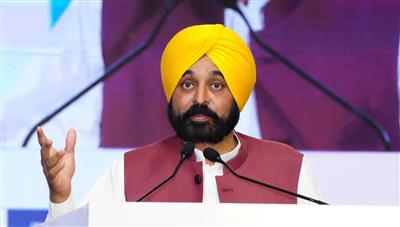 1 month ago
India News Calling
Bhagwant Mann said that the state government is already leaving no stone unturned for this noble cause and those involved in these crimes will be soon behind the bars. The Chief Minister said that due to Road blockage at Behbal Kalan a lot of inconvenience is being created to the common people. Lashing out at Akalis and Congress, Bhagwant Mann said that both these parties have connived with each other to save the guilty of these incidents. DGP Gaurav Yadav said that Punjab Police is committed to ensure better synergy between both the forces to make Punjab a crime-free state as per the vision of Chief Minister Bhagwant Mann. Social Security, Women and Child Development Minister Dr. Baljit Kaur handed over the appointment letters to both the employees.
Continue reading...
Read On "India News Calling"
More News On "India News Calling"